Poetry & Sketching in the Shadow of the Giant Trees
DEAR POETRY LAB,
July has been incredible. I had lunch with Sequoias for five days. The giant trees don't talk, but if you listen, you can hear the Douglass squirrels eat the meat from the cones. I didn't listen. Instead, I sat with my wife and daughters. We wrote poems. They made art with watercolor. And we discussed the park's natural history.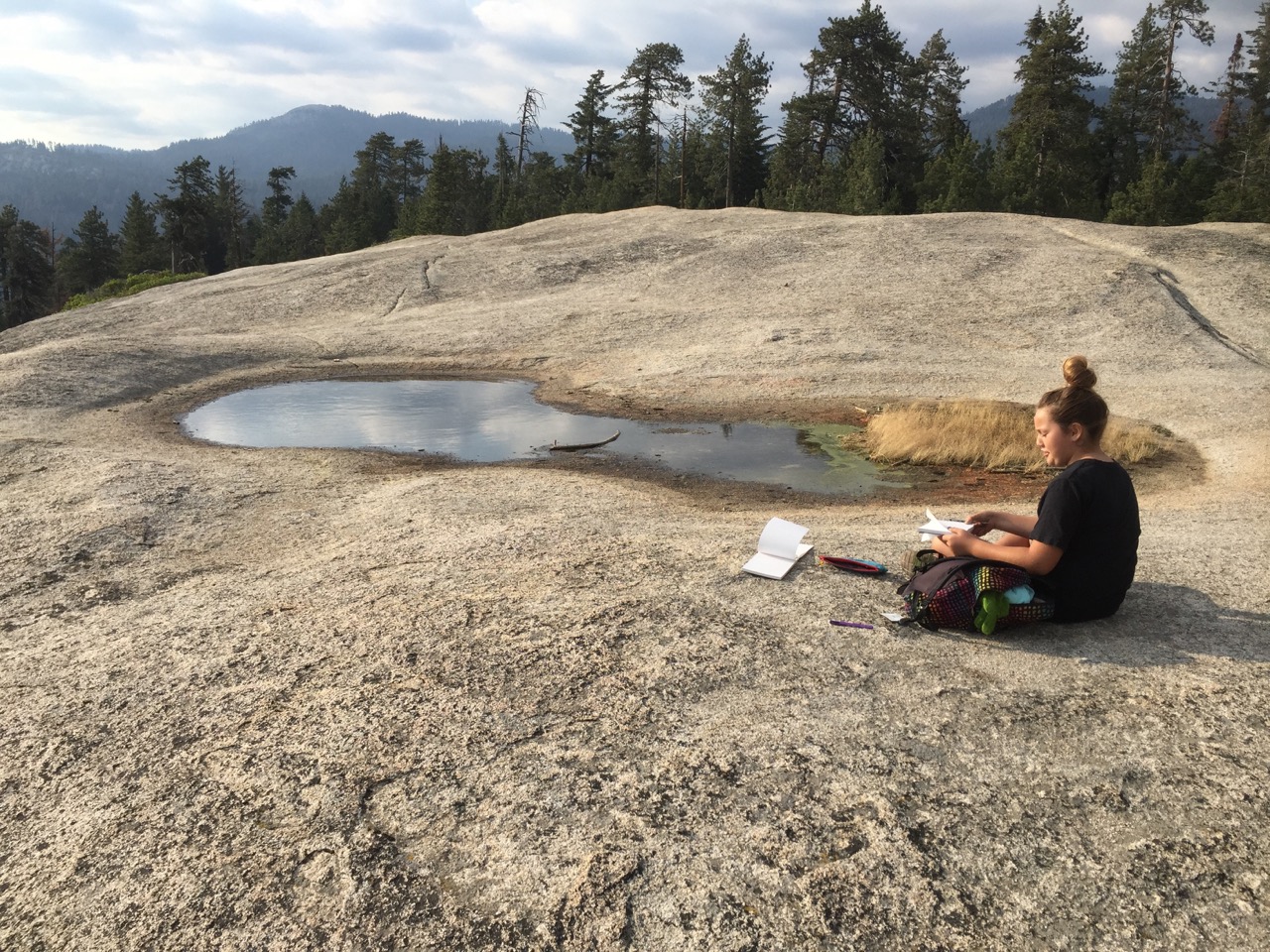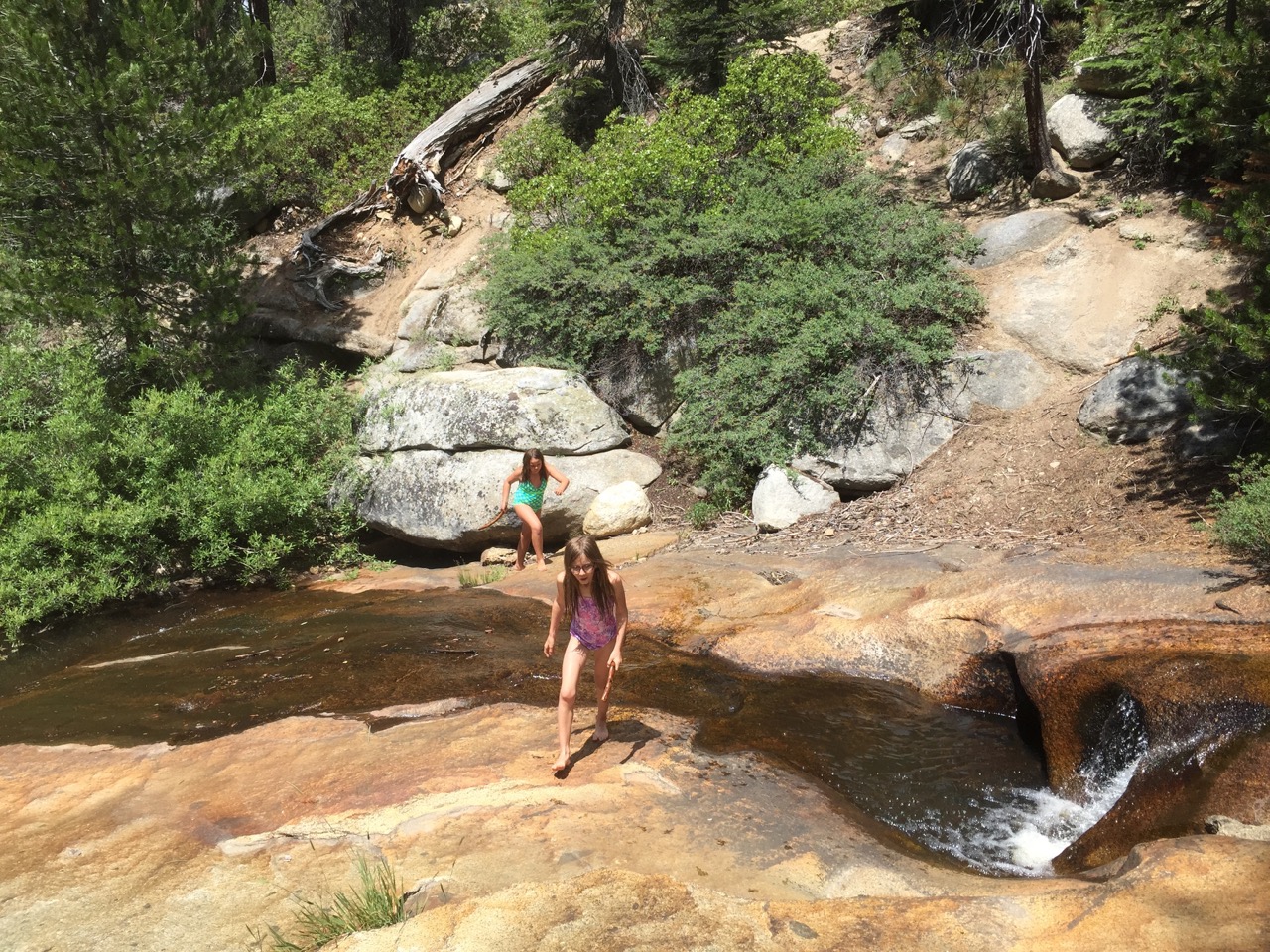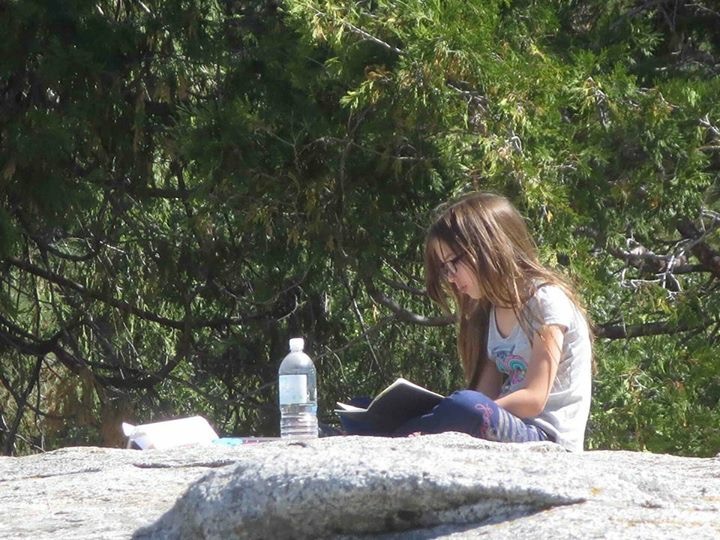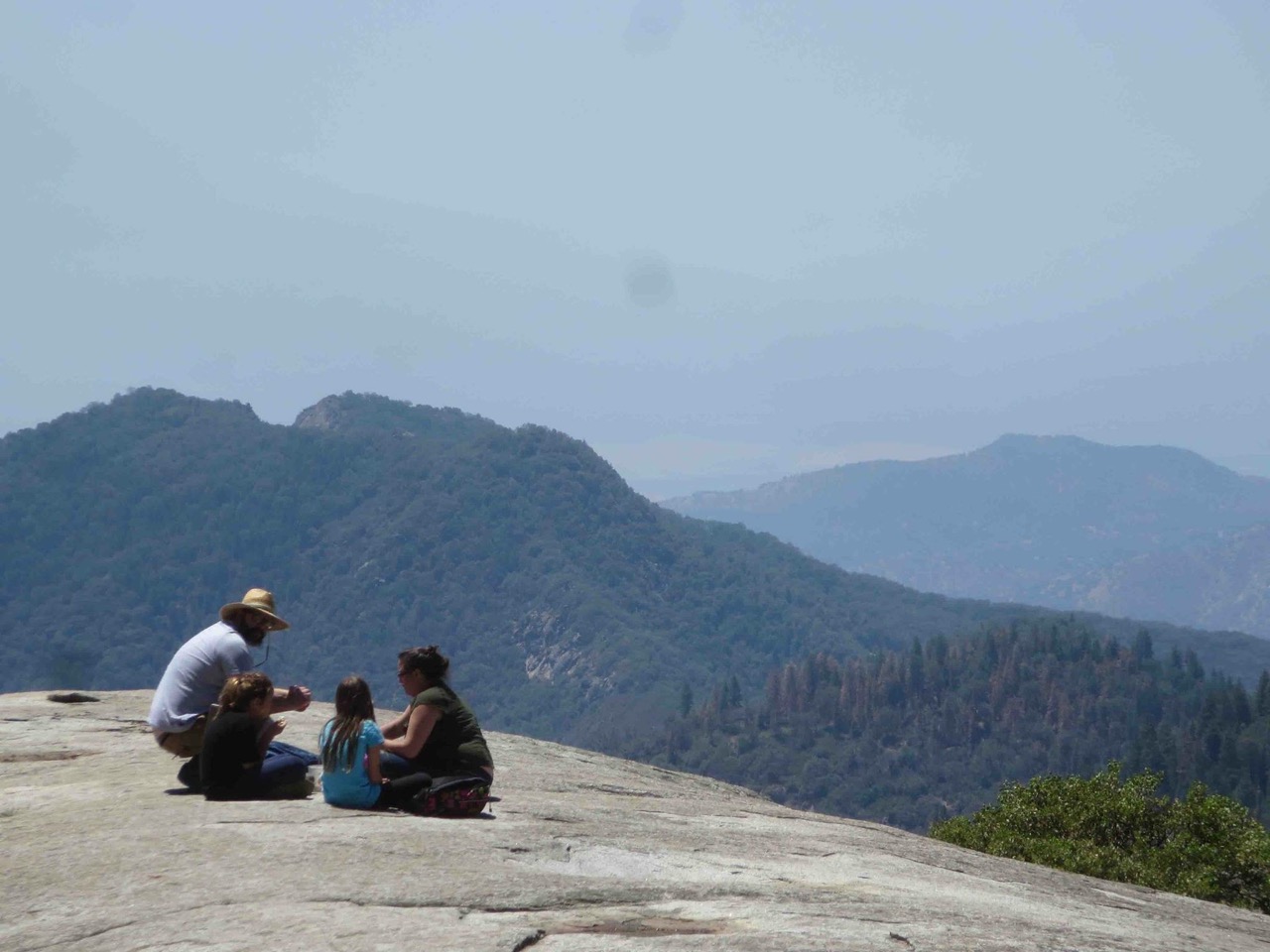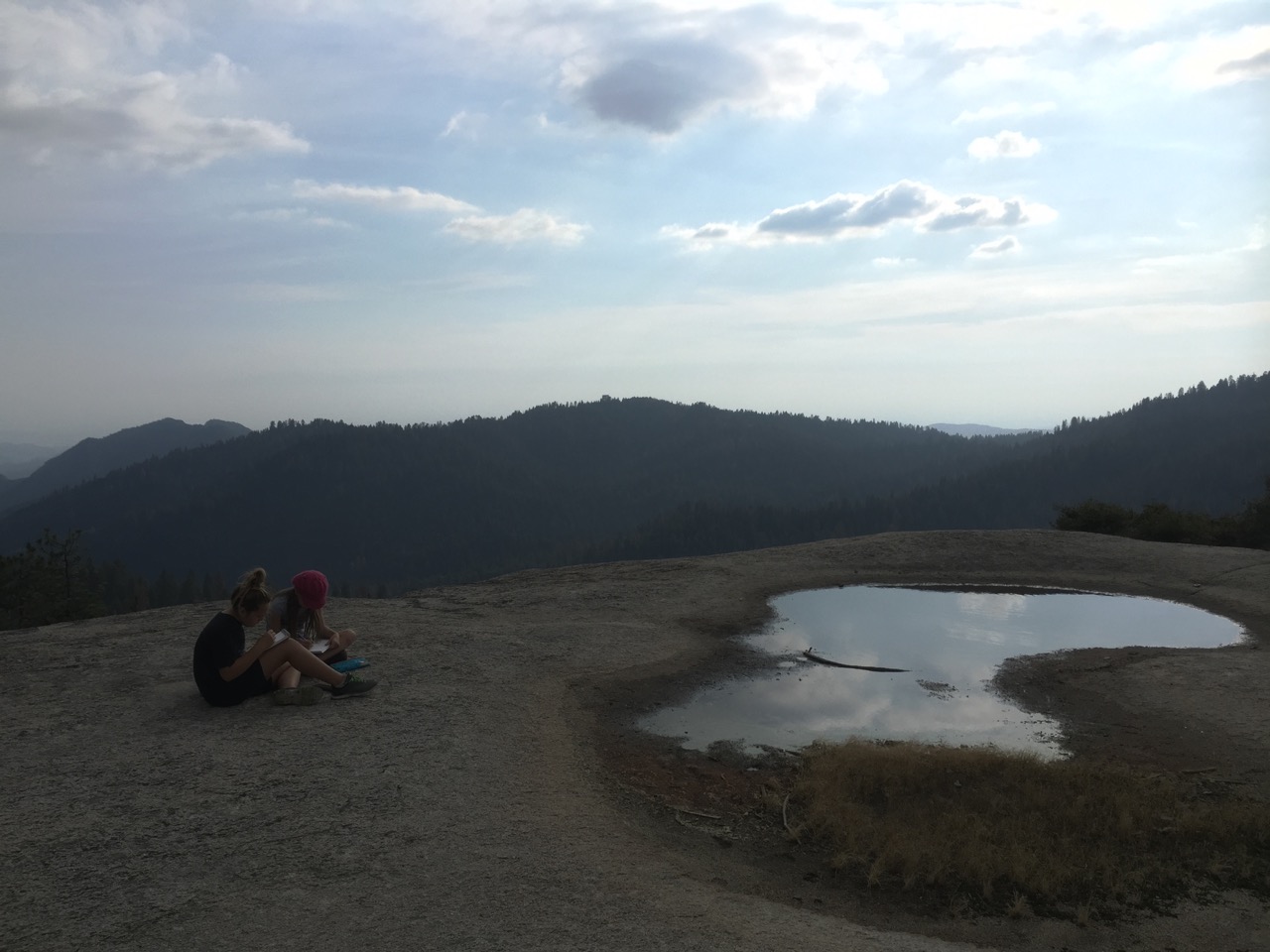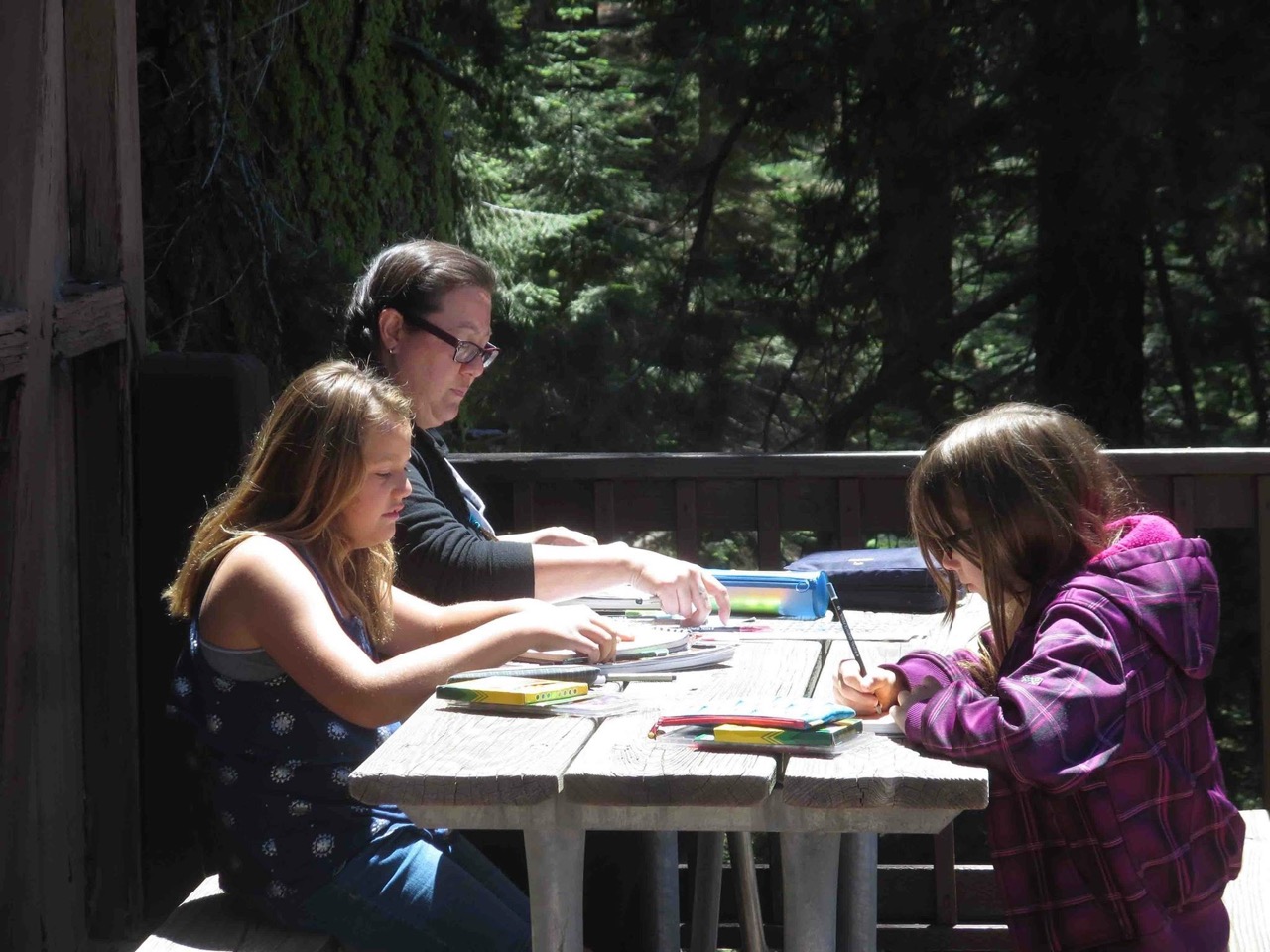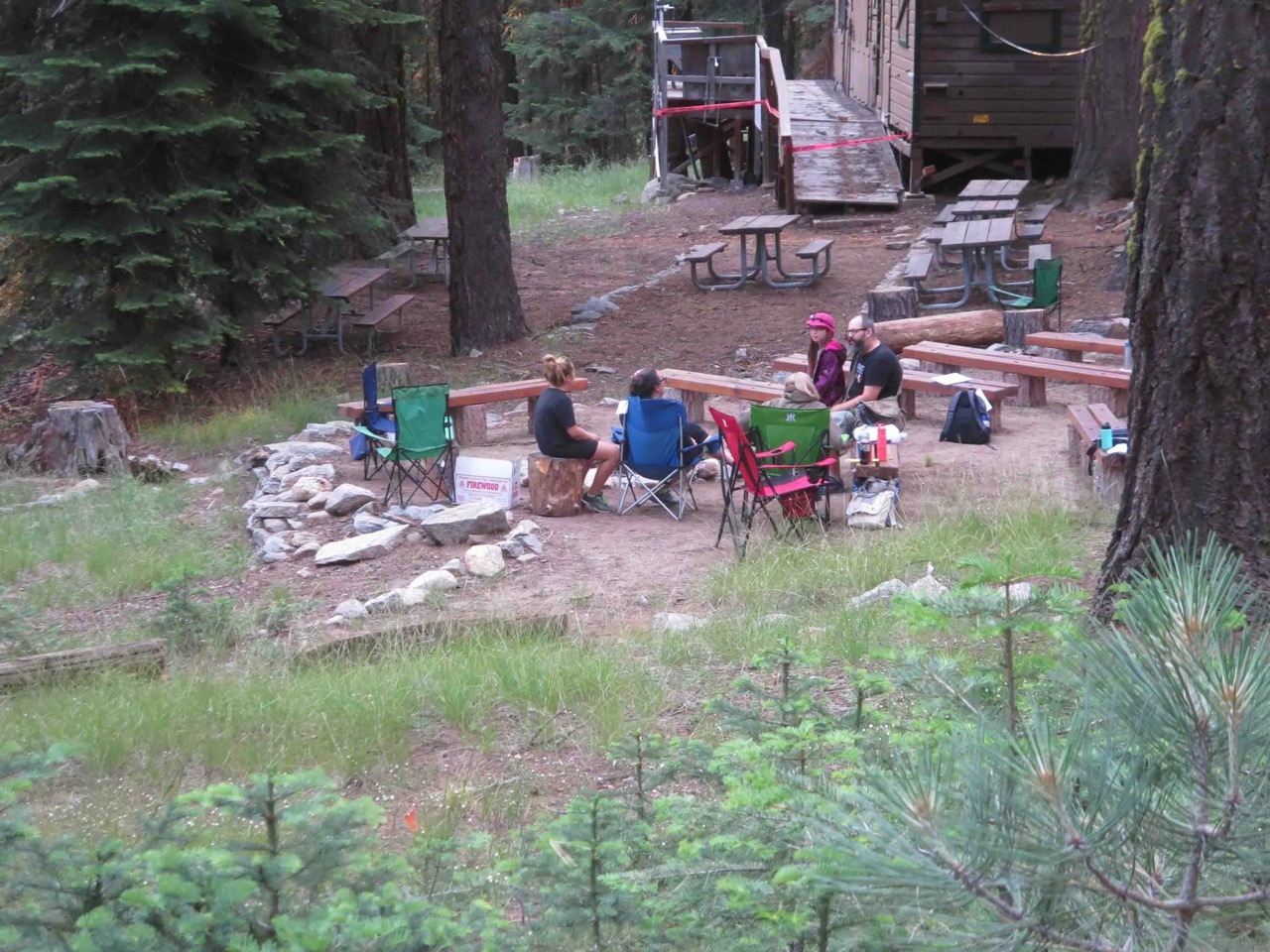 Q: What is it to suffer?
A: Vipariṇāmadukkha is to suffer.
Pāli was developed at a time before the people of the Ganges valley invented spaces. For this reason they ran their words together. Or perhaps they were hesitant to let go of their endings. Which is what this word for suffering means after all and I suppose that means the girls will soon not be girls. But women. Perhaps in their own homes.
Each morning at Poetry & Sketching in the Shadow of the Giant Trees began with a walk and informative talk on animal life, geology, and this area in history. We saw a mother bear and two cubs make their way through Big Tree Meadow where the Kaweah sought to chop the trees down in order to build their own utopian society. General Sherman is the largest known living single stem tree on Earth. Though the Kaweah had named it Karl Marx. Where are the Kaweah today? Perhaps it was too soon for them.
Vipariṇāmadukkha is the suffering you create for yourself when you don't want things to change. When you want five days under the Sierra-Nevadan night to continue showing its Milky Way. We sat on Beetle Rock, seemingly a million miles from home, two million from Fresno's farms where attached to the sky a lovely agrochemical assault. It was Thursday. We were asked to stay another night. Though exhausting, it was a beautiful invitation. We stayed two. We spent our last day at the stream below Wolverton Service Camp. The clouds covered with a mix of blue and gray. The girls played in the cooling water. Marika sunburned. I read. We came back home through thunder and lightning. Then rain.
In the end I finally understood what John Brantingham meant by The Green of Sunset, and I thanked him for organizing such an incredible experience.
Q: What is it to suffer?
A: Saṃkhāradukkha is to suffer.
Saṃkhāradukkha is the discussion about gender pronouns I had once I returned from the Sequoias with the teens at the LGBTQ Center. In late July I began teaching a poetry class as a volunteer in the Center's youth program. The gender pronouns discussion was a pre-class introduction between the youths and I that was supposed to engage them for the class. I thought it was a great discussion. The kids schooled me. I was as ready and willing to learn from them as I hoped they were from me, but it turns out that our discussion lead to a struggle among the teens, and 19 out 22 students didn't return.
On the day of my poetry class 6 out of the 9 teens that showed up left before the session ended. Turns out that saṃkhāradukkha is to suffer when one's expectations are missed. I missed mine. But, they do want me to go back.
Q: What is it to suffer?
A: Dukkhadukkha is to suffer.
Dukkhadukkha is the buddhist word for the pain we create for ourselves when we are hurting. Dukkha- is the first arrow; -dukkha is the second. Dukkha- is the fire scourge that climbs ankles to calves on a steep mountain incline at approximately 7,634 feet of elevation. -dukkha is the imbalanced wheel that turns the mind against itself. -dukkha is the question of survival and failure asked on the incline before you have even finished. -dukkha is the craving to quit. To hide. To forever turn back because you are hurting right now. Dukkha- is watching the teens leave before you finish. -dukkha is damning myself for their leaving.
I can't do anything about Dukkha-, but for -dukkha, there can be the non-attachment to my expectations.
With every form of -dukkha there is the opportunity to make changes and alter your approach. For me, at the end of August, I will change how I work with the teens. Instead of trying to teach them poetry, which I don't think is what they want at the moment, I will simply try to share my love of poetry with them. Meanwhile, I will listen to them. If they are willing to put what they say on paper, I'll discuss it with them.
In July, my family and I wrote together about the Sun's rise and fall and Fresno's beautiful chemical glow. We earned our junior ranger park badges and the girls are junior cave scientists now. We connected. We fell apart. We connected. I look forward to the next adventure.
Love,
Alejandro
Alejandro Duarte is a devoted father to four. He works with developmentally disabled adults through the Goodwill of Orange County. In the past, Alejandro has been a cab driver, a furniture designer, and a production manager in the fashion industry. Originally from Costa Mesa, CA, Alex lived sometime in Montevideo, Uruguay. Today, he is an active member of the Poetry Lab in Long Beach, CA, and the Poetry Salon, in Culver City, CA. His poems have appeared in TAYO Literary Magazine, Gutters & Alleyways, and the Unrorean, among others. Currently, he is working on a collection of poems called TaxiFly.