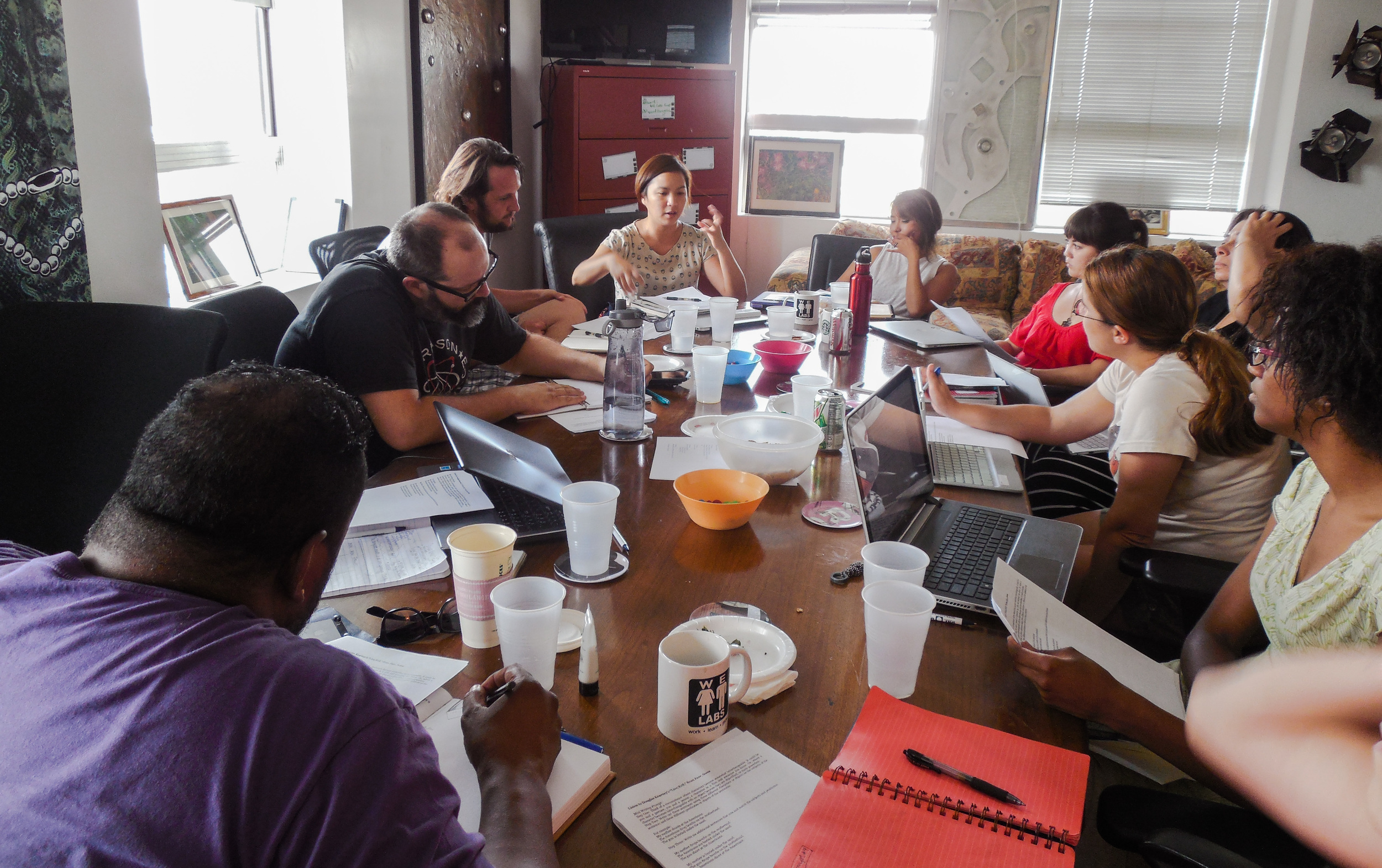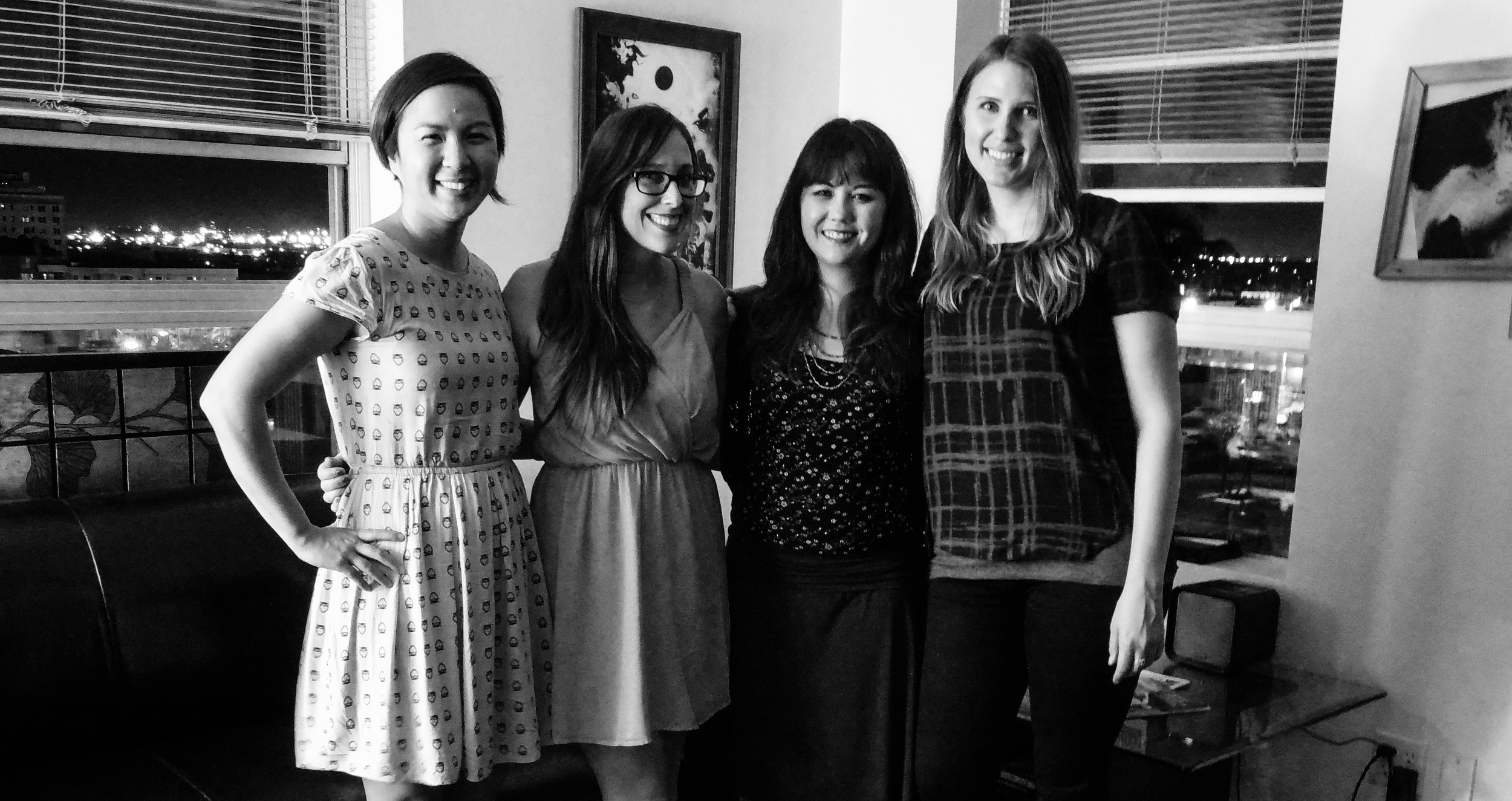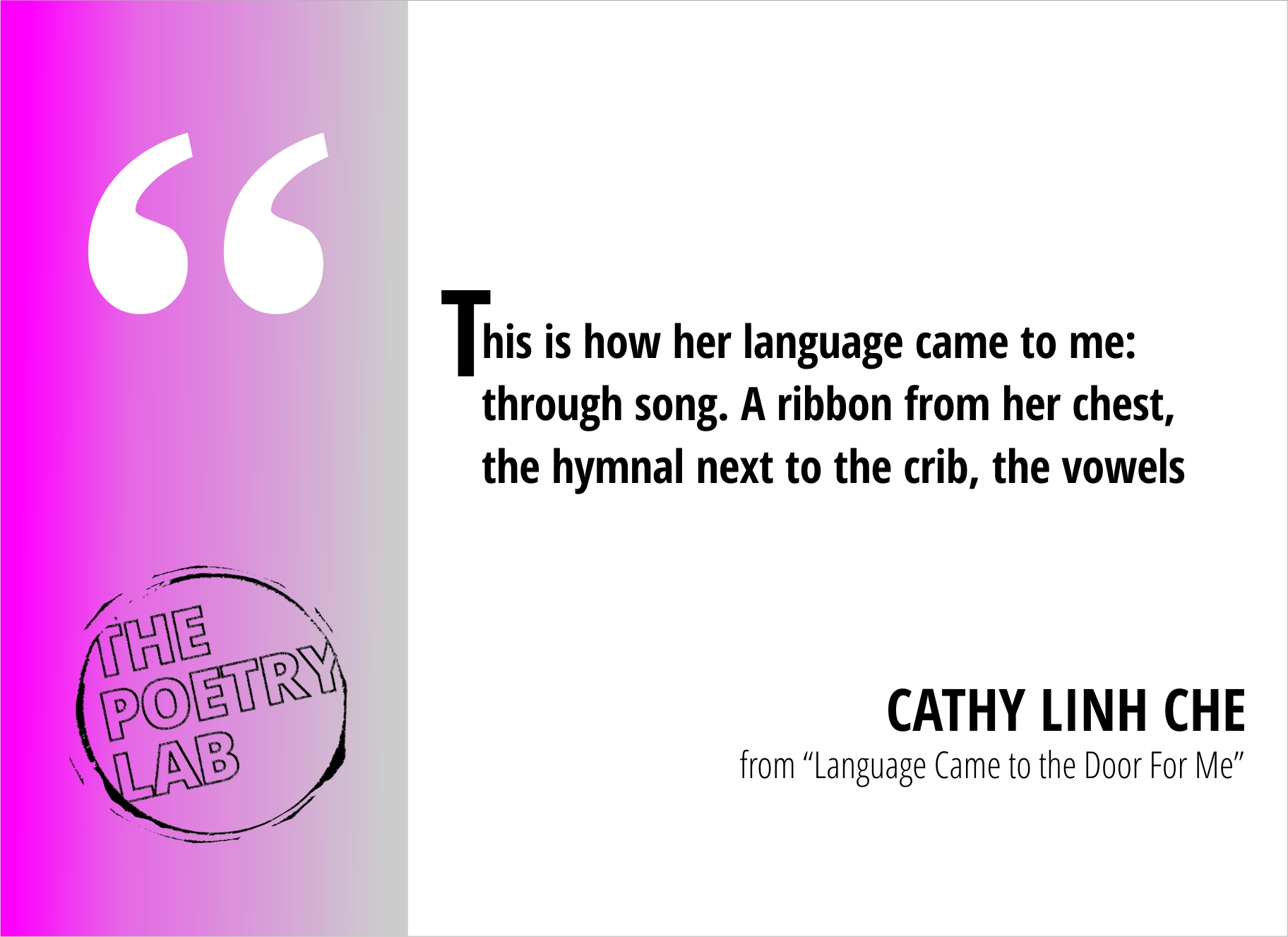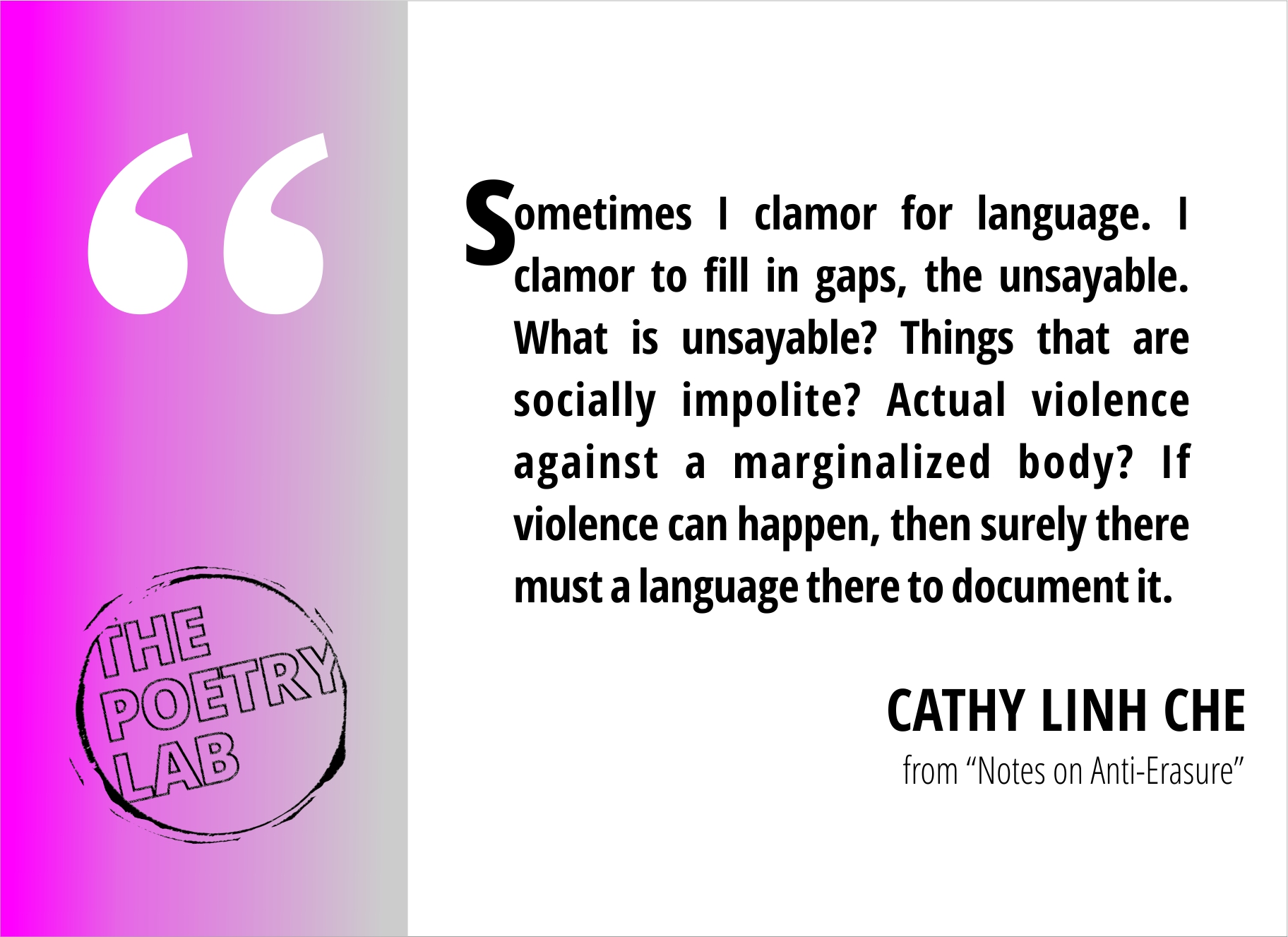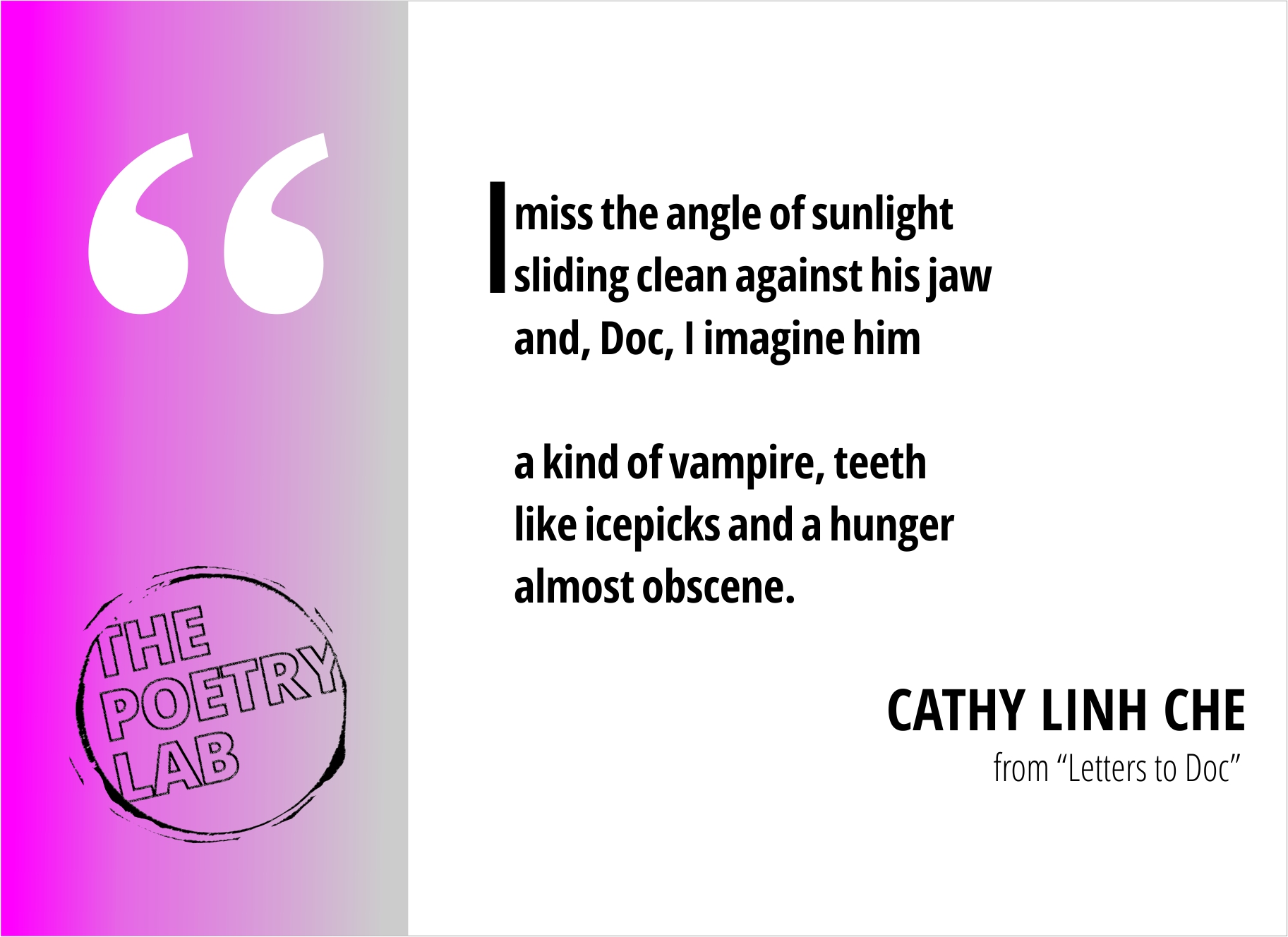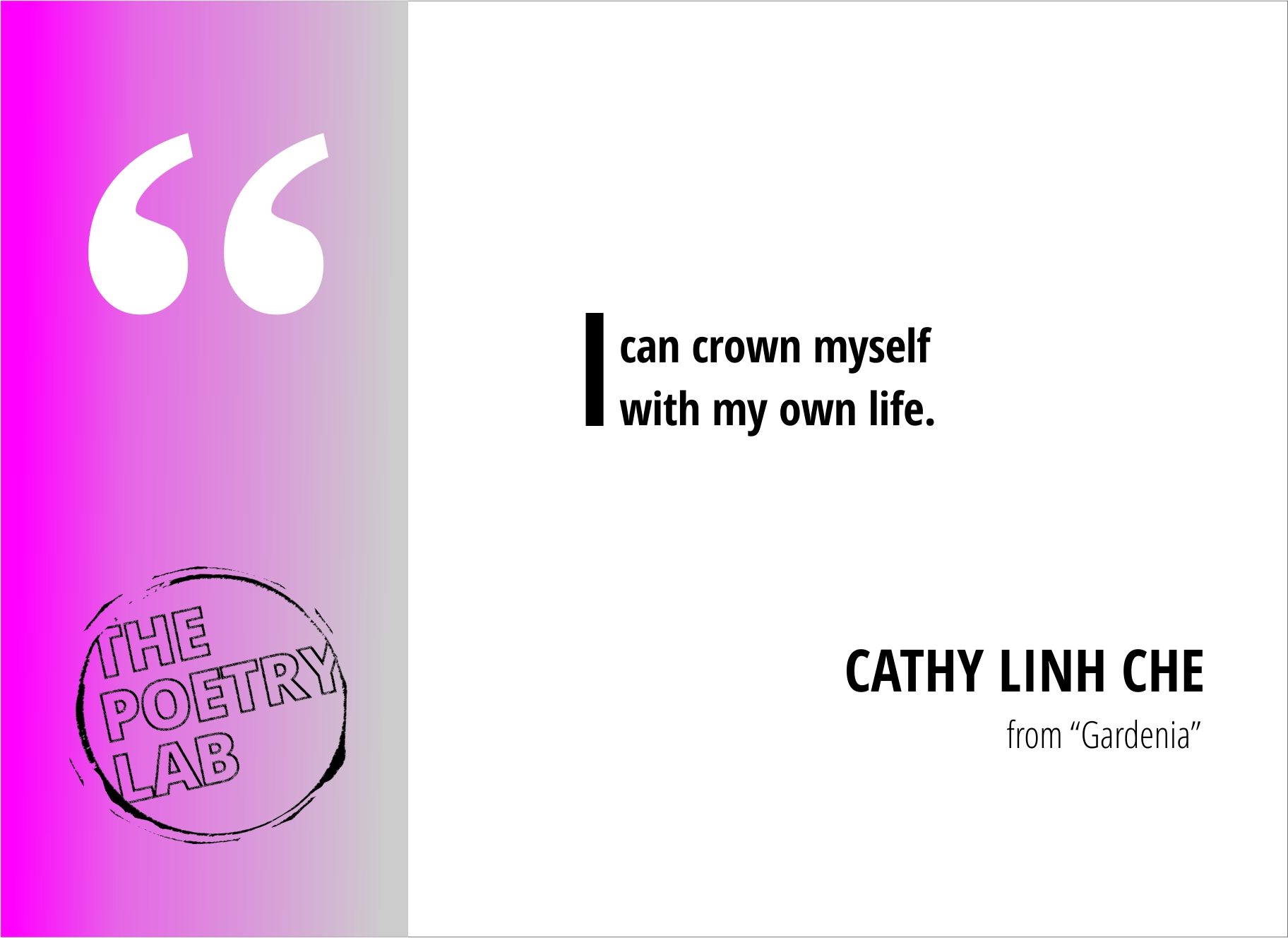 Workshop
Cathy Linh Che discussing poems and leading the group in generative writing prompts
Workshop
Cathy Linh Che leads the workshop in discussion of poems by Natalie Diaz, Douglas Kearney, and Anne Carson.
Workshop
Poet Alejandro Duarte and fiction writer Adrian McBride listen as Cathy introduces the next writing exercise.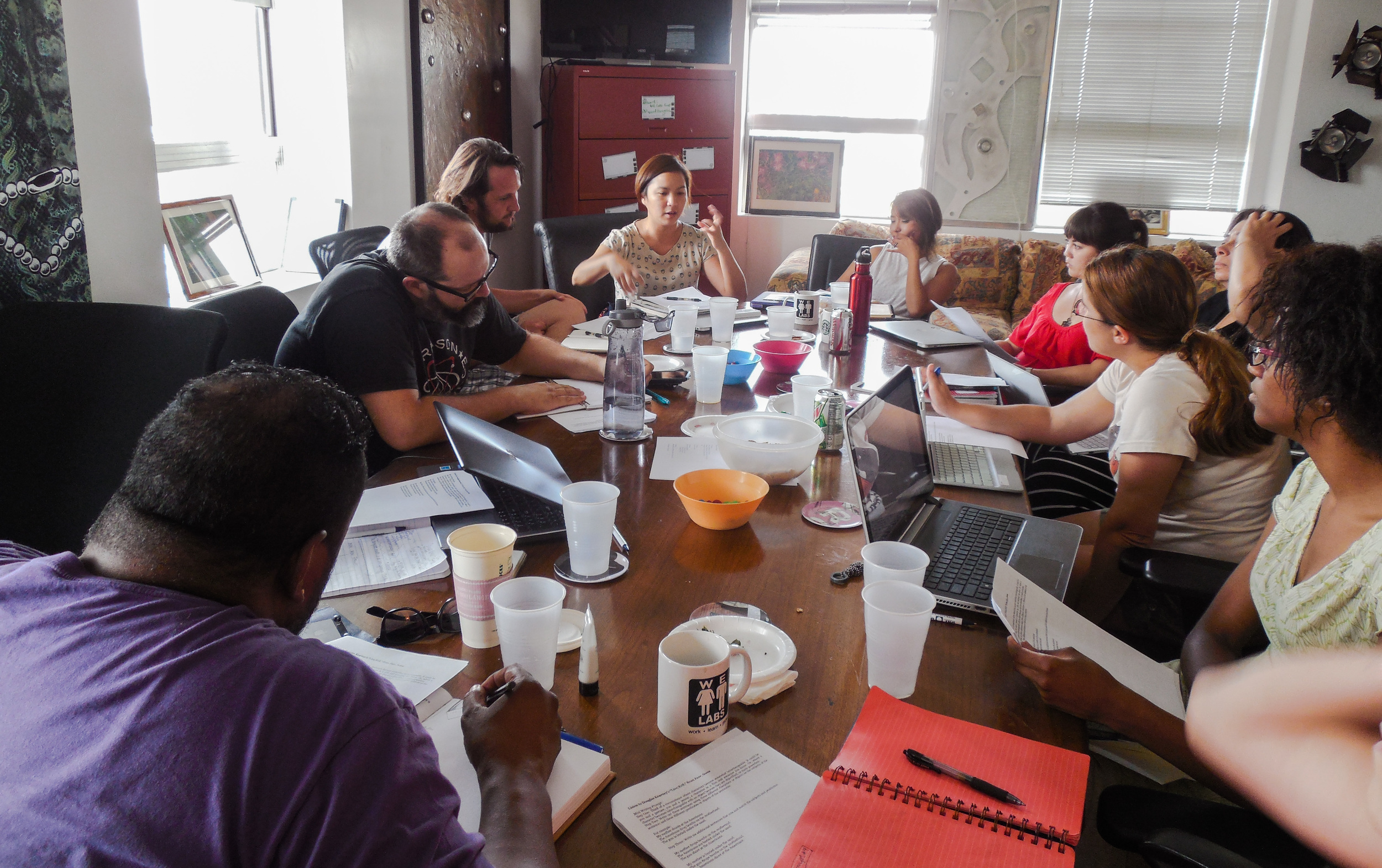 Workshop
A busy table shows poets and writers at work.
Workshop
Poets Keayva Mitchell and Victoria Lynne McCoy take a break during the 6 hour workshop to glam the camera.
Workshop Table
The camera goes off from the table's perspective and captures poet F. Douglas Brown deep in thought contemplating a poem by Anne Carson.
Workshop Group
At the end of a successful workshop, everyone gathers for a group photo in our beloved WE Labs conference room.
From left to right:
Adrian McBride, Cathy Linh Che, F. Douglas Brown, Nancy Lynee Woo, Alejandro Duarte, Tina Matuchniak, Danielle Mitchell, Victoria Lynne McCoy, Melissa Sipin-Gabon, and LeAnne Hunt (not pictured: Keayva Mitchell)
Reading
Let the magic begin! Cathy Linh Che takes the stage in Downtown Long Beach
Reading
Opening with a poem from Split
Reading
Recent PEN Emerging Voices fellow, Nancy Lynee Woo reads poems from her manuscript in progress.
Reading
Nancy is one of the first members to ever attend Poetry Lab. Now she is publisher of Lucid Moose Lit, a social-justice themed literary press.
Reading
Recent Brooklynite returned to Southern California, Victoria Lynne McCoy reads poems from her manuscript "Wet Reckless"
Reading
Victoria's work has appeared in The Paris-American, PANK, and is forthcoming in Blackbird.
Reading Audience
When an audience is this sexy, it deserves a snapshot from the stage!
Our Features
From left to right:
Cathy Linh Che, Victoria Lynne McCoy, Nancy Lynee Woo (yes, it's great that their middle names are very similar!)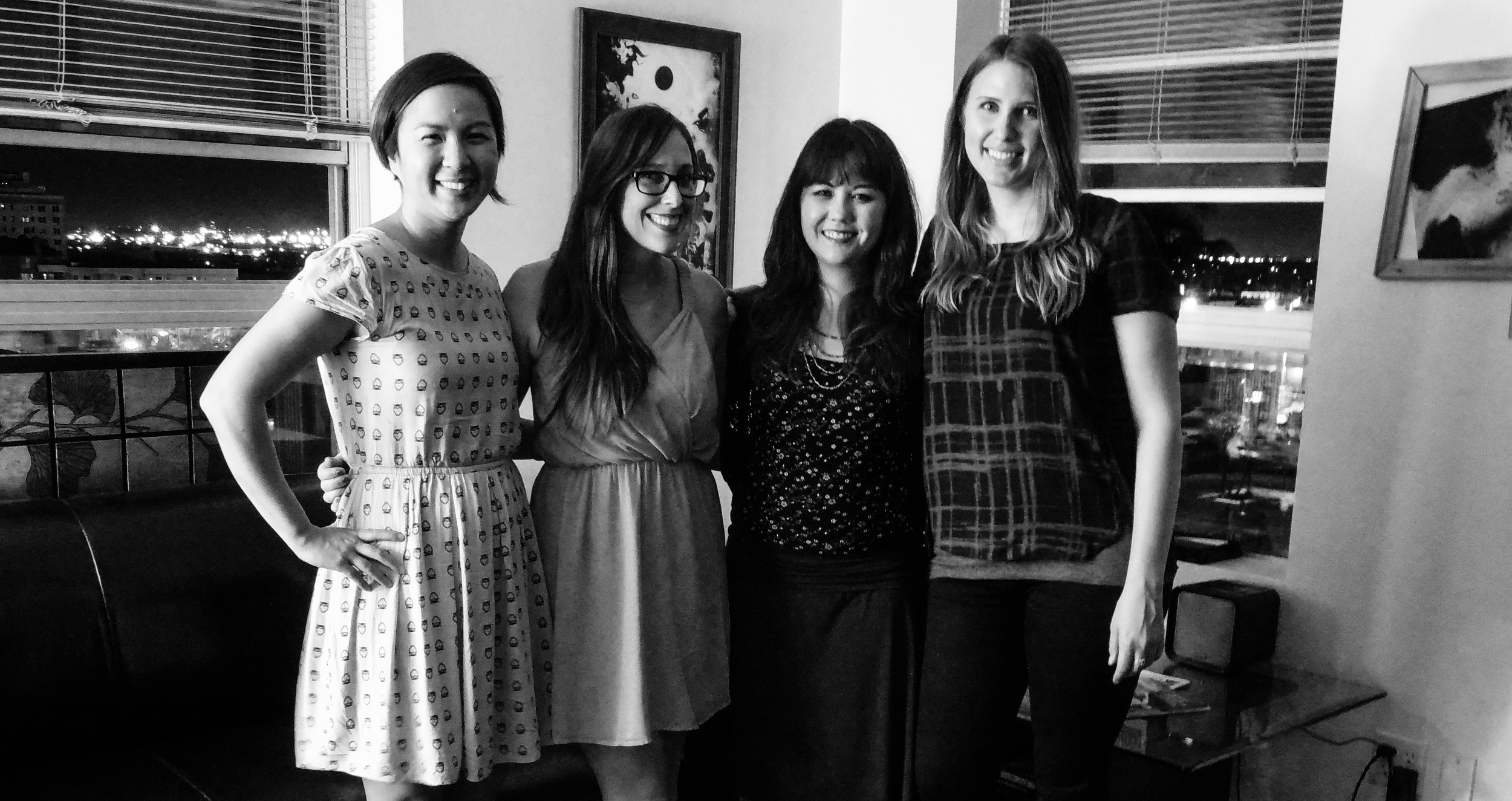 Reading
Featured readers pose with the night's MC.
Dance Party
The engigmatic Doctor Ka doing is DJ thang!
Dance Party
It is customary to end a poetry reading with a dance party.
Dance Party
Stranded Artist 2015: a massive success! We will return in 2016 with another amazing day of poetry, stay tuned!